MEKONG BIKE TOUR – EXPLORE THE MEKONG RIVER DELTA BY BAMBOO BIKES
"Join with EZLand in visiting the Mekong River Delta and learn about the support programs to improve people's lives of Anh Duong Community Development & Support Center through the Mekong Bike Tour 2021."
Everyone knows that bikes are so familiar in daily life, but did you know that they can also be made of bamboo? On such these unique bikes, on 24-25 April, EZLand had crossed many country roads, enjoyed delicious local food and especially, learned about the local people's life in the Mekong Bike Tour 2021.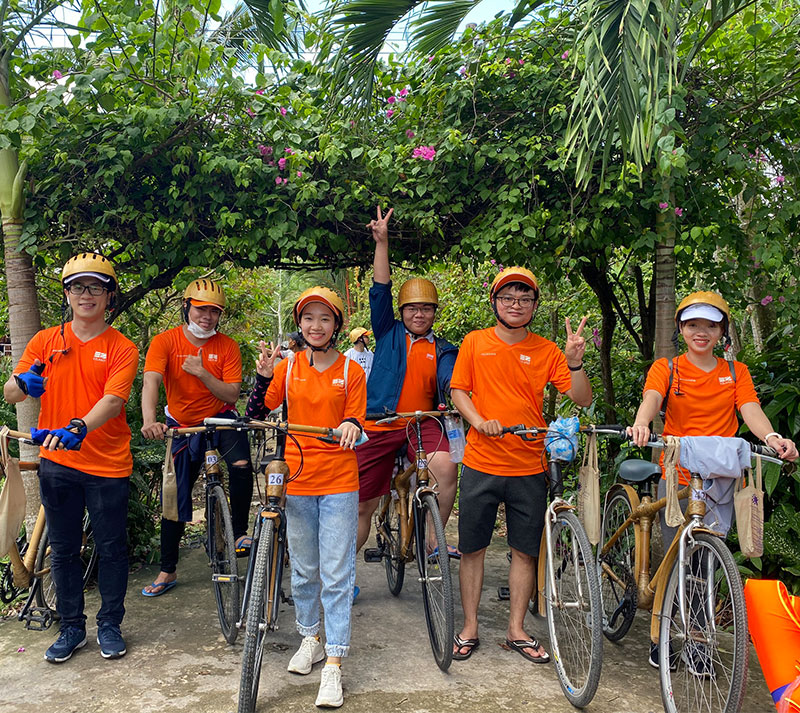 Located more than 200 kilometres from HCMC, Hau Giang Province is one of the major provinces of the Mekong River Delta with thriving agriculture sector. Here, Anh Duong Community Development & Support Center (the representative of Mekong Plus) was founded 17 years ago with the goal of supporting underprivileged households and helping to improve their living conditions through poverty reduction programs by sustainable agriculture, education, healthcare and environmental sanitation. With the interest-free loan program, Anh Duong has helped people implement many advanced agricultural models in cultivation, husbandry and aquaculture, thereby significantly enhancing their lives.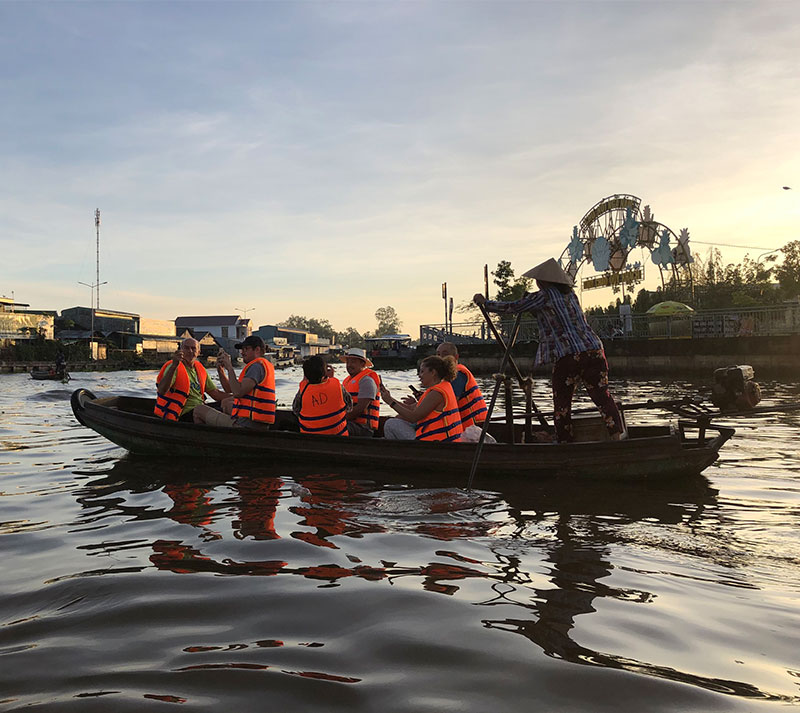 On the first day, the group visited three households that are applying the low-cost economic models. Specifically, Anh Duong has guided them to organise and operate the model of eel farming, the biogas system and the cultivation of vegetables in improved net houses. The implementation of these models not only helps the people here learn new techniques to diversify and increase the farming productivity, but also limit the environmental impacts through reusing agricultural waste.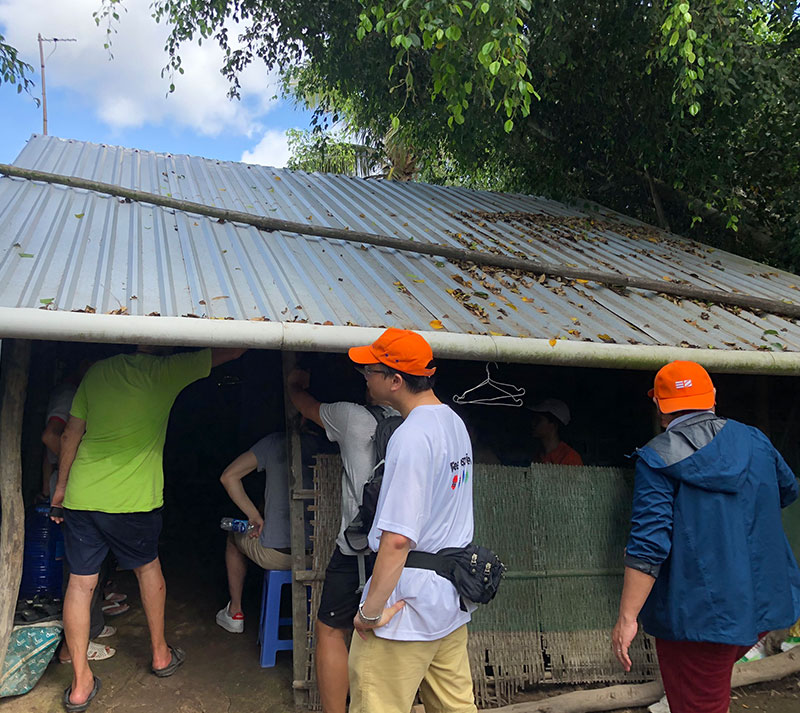 On the second day, with the theme of Sustainable Housing and Employment, EZLand visited the paper group that belongs to a craft project to increase income for rural women, and a house project built from recycled plastic. We also visited an underprivileged student who was receiving a scholarship from Anh Duong to continue studying.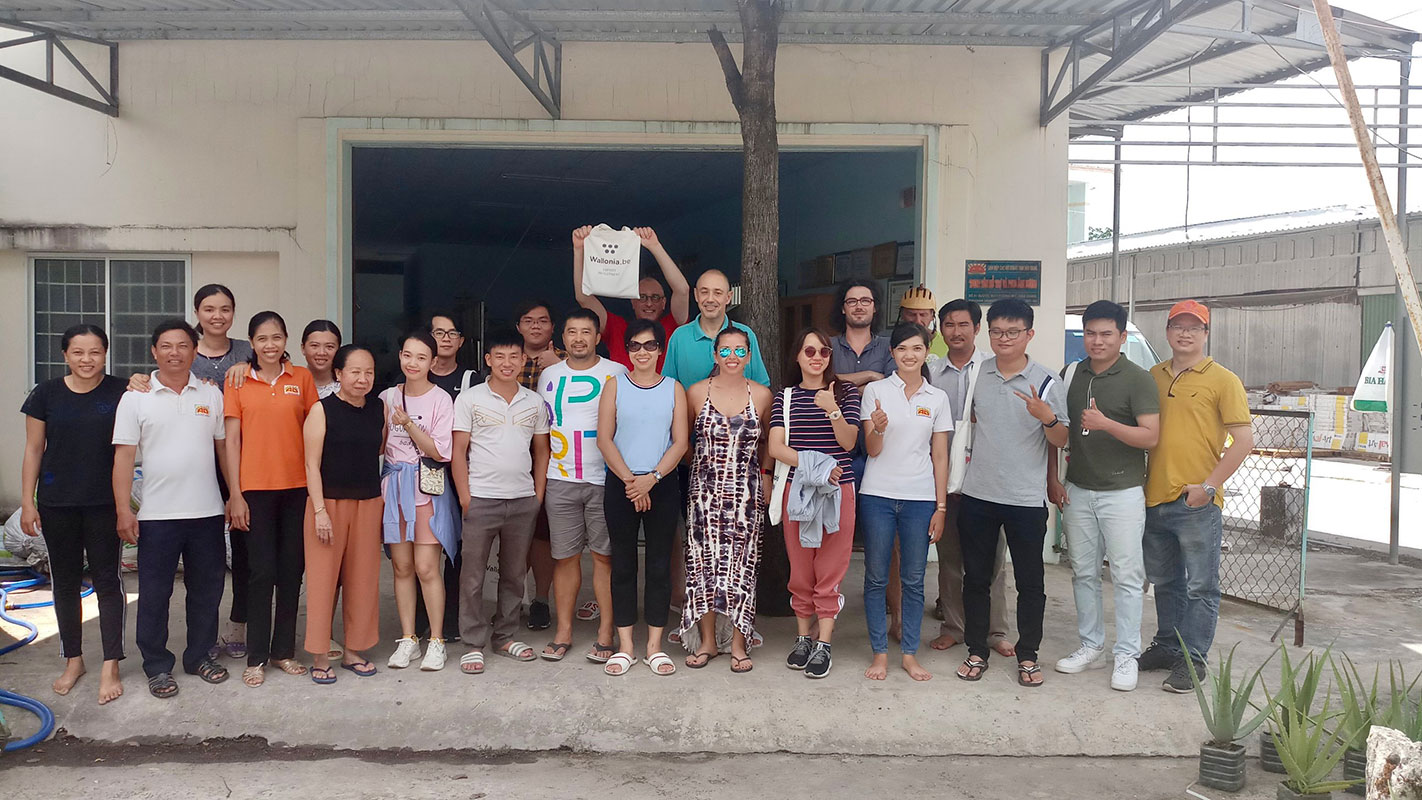 Each situation is a different story about rural life in the Mekong River Delta and the enduring efforts of Anh Duong with the goal of no more underprivileged local people. The optimism and warm hospitality of the people here have left many beautiful memories for EZLand members and inspired us to strive even more in our next community development projects.