IMPROVE THE ENVIRONMENT BY GOING GREEN AT WORKPLACE
"On 13 January, 2021, EZLand collaborated with LIN Center for Community Development to hold the workshop"Going Green At Workplace" with the participation of all department staff."
This is the first activity of EZLand's sustainable development-oriented events associated with Environmental - Social - Governance (ESG) strategy in 2021. With the concept of "Green Workplace", EZLand members and Speaker Diem Phuong Pham Thi of Ho Chi Minh City University of Natural Resources and Environment have discussed about the working habits that still need to be improved at the office. Thereby, encouraging healthier ones to maintain a sustainable environment.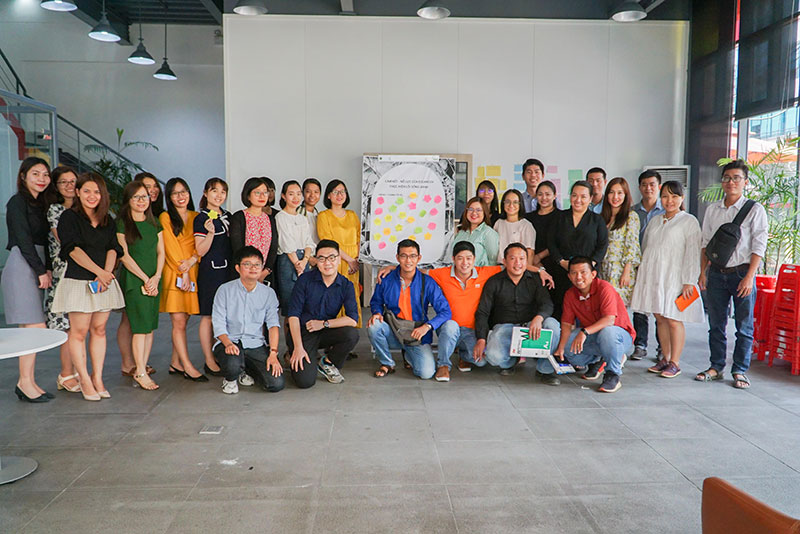 The workshop began with the 2020 survey results of the CO2 emissions, waste and consumption of electricity, wate and paper in the EZLand office. According to LIN and Master Diem Phuong's analysis, these statistics still have the potential to further reduce if everyone actively pursuing sustainable lifestyle with several practical actions.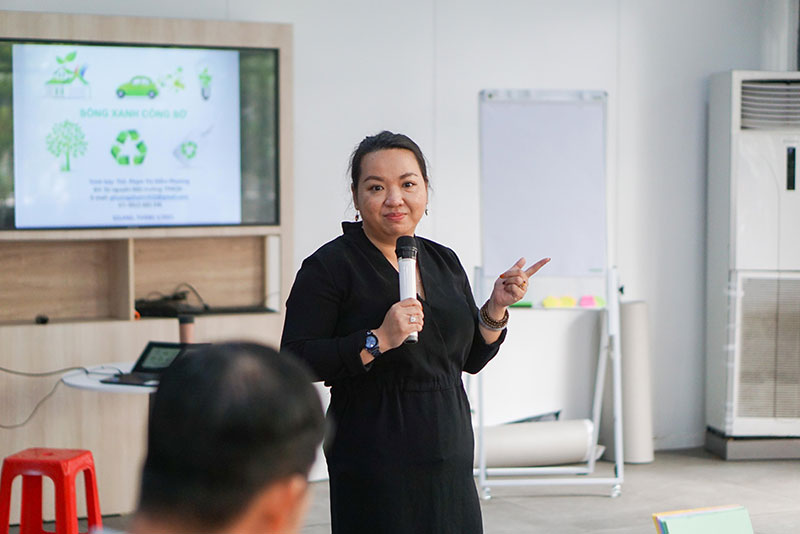 Some pictures of global environmental pollution and climate change were also shown, in which the main cause is human excessive CO2 emissions. The image of children's health at stake, livelihoods impacted and environmental quality deterioration have helped EZLand realise the importance of sustainable lifestyles and have more motivations to change.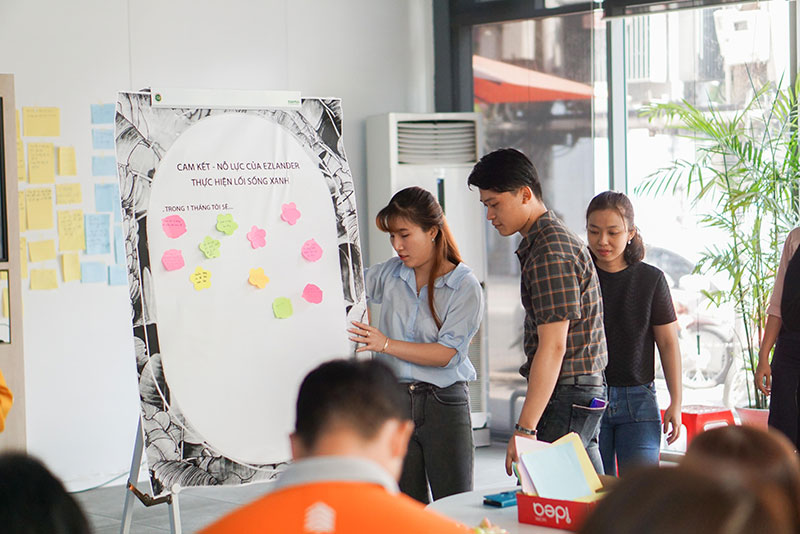 Developing a business aiming for sustainable development, EZLand is applying energy saving solutions at workplace such as:
Optimise natural light
Reasonably use electricity by turning off all devices before leaving
"Digitalise" documents, print only when really necessary.
Limit use of disposable plastic items.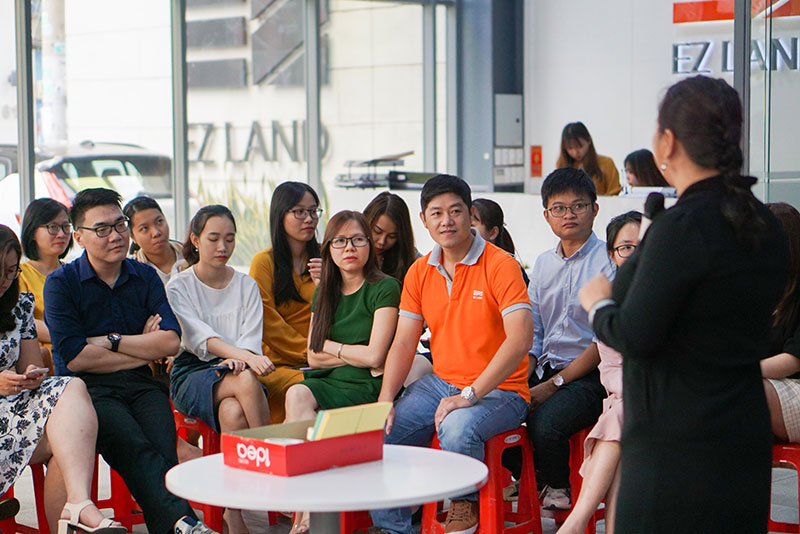 The event ends with all employees' commitments to change old habits in one month. With specific actions, EZLand community is striving to improve the spirit of green living, towards a civilised society and sustainable development.