HCMC REAL ESTATE MARKET SHOWS REMARKABLE RECOVERIES
Part 1: Booming of the apartment market in HCMC's satellite cities
Positive economic growth owing to Vietnam's good containment of the epidemic is considered to leverage the Real estate market in the near future. Experts predict that the year 2021 will witness a strong development of high-rise residential projects in HCMC's satellite cities, especially to the East (Thu Duc City) and the South (Nha Be District, Can Gio District). This stems from three reasons.
First, after a frozen year due to the epidemic, the apartment market kicks off 2021 with numerous new projects that warms up the supply. The number of units opened for sale in Q1/2021 was 3,900 units in all four segments, increasing 73% compared to Q1/2020. Mid-end and affordable are still the two leading segments, accounting for more than 80% of the total supply that proves the customers' real needs. Compared with 25,000 units opened for sale in 2021 as forecast, this number is insignificant but is still a positive start for developers, along with the quick implementation of removing entanglement for legal entangled projects of the Department of Natural Resources and Environment.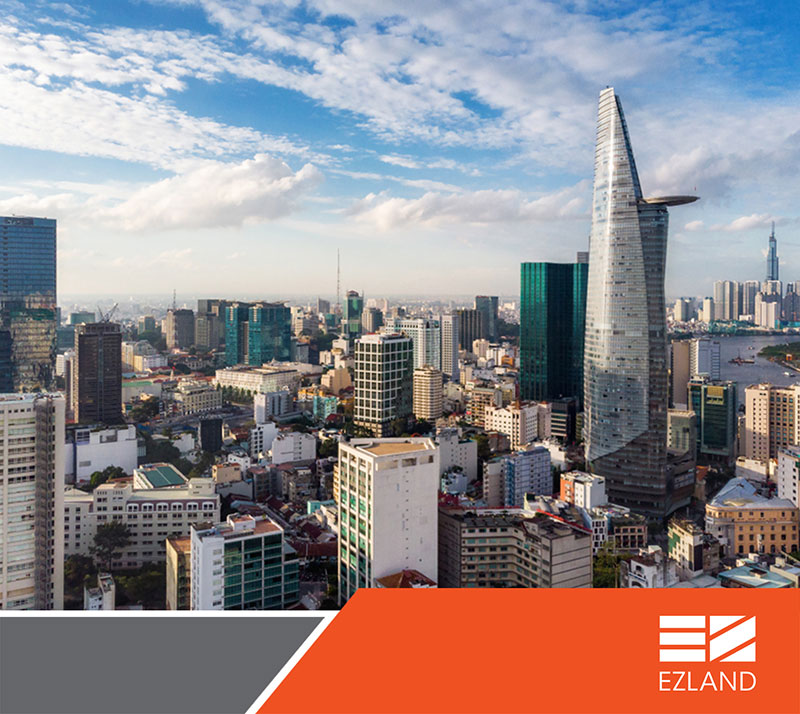 At the same time, the demand for houses shows no signs of slowing. The absorption rate has always been higher than 85% since 2017, proving the real needs of first-time home buyers, especially young people moving to HCMC to live and work. Notably, the number of people buying houses to invest has increased sharply during and after the epidemic. It stems from the idle cash flow due to limited production, trade, tourism, etc. plus low interest rates to stimulate the demand. Residential real estate has become an attractive, stable investment channel with high liquidity and early profitability for individual investors in Vietnam, making transactions in the market more exciting.
The strong increase in this demand causes land price to continue to skyrocket, despite the past difficult year. In both primary and secondary markets, the selling price increased simultaneously. After the official establishment of Thu Duc City since 1 January 2021, the apartment price in this area increased dramatically. For example, for projects around Vo Van Ngan and Dang Van Bi Road (former Thu Duc District), the price increases by 62.5%, from VND 35-40 million per sqm. to VND 100 million per sqm. On Lo Lu, La Xuan Oai and Nguyen Xien roads (in the old District 9), housing prices increased sharply by 17.36% in just half a year, up to VND 40-45 million per sqm. compared to the price of VND 35 million per sqm. in 2020. According to JLL Vietnam, the average primary price of HCMC's apartment market in Q1/2021 is around VND 57 million per sqm. and still increasing rapidly.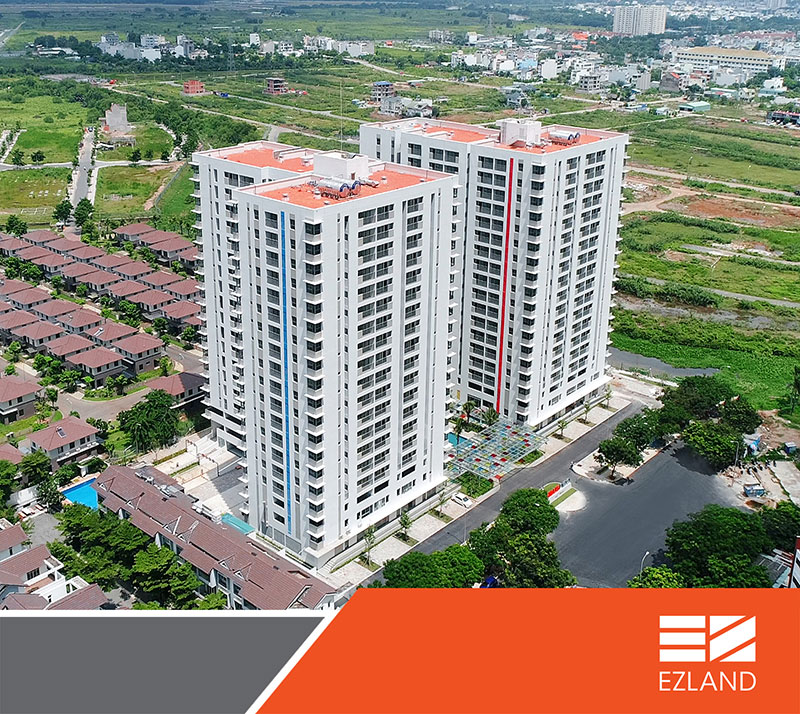 In the near future, the "hot spot" of high-rise residential housing will shift towards HCMC's satellite cities. HCMC will expand to the eastern gateway (Thu Duc City) and the South (Nha Be District, Can Gio District). Big land funds; complete, easy-to-connect infrastructure and the city's policy in transforming urban functions are three driving forces for stimulating supply and demand towards the suburban area, also known as Greater HCMC. Accordingly, the Department of Home Affairs has submitted a proposal to urbanise the suburban districts, or to apply the "city in a city" model in the 2021-2030 period. With the big land fund and increasing demand, high-rise residential mid-end market projects with good quality, reasonable price and full amenities will continue to explode in the upcoming years.
It can be said HCMC's apartment market is having a promising year owing to many positive signals. This proves that residential real estate remains and will always be a real asset with high influence that is chosen to buy or invest in the long run.