EZLAND VIRTUAL MEETING WITH BINH DUONG PEOPLE'S COMMITTEE
"At the online meeting between EuroCham and Binh Duong People's Committee on October 1, CEO of EZLand Vietnam – Mr. Olivier Dung Do Ngoc – emphasised the importance of solving COVID-19 related environment and regulations to help foreign investors overcome this challenging time as well as Binh Duong's economy have a quick and full recovery."
On October 1, 2021, the European Chamber of Commerce in Vietnam (EuroCham) joined an online meeting with Binh Duong People's Committee. In last August and September, during the outbreak of COVID-19 in Ho Chi Minh City and neighboring provinces, EuroCham Vietnam has also many activities to support the healthcare system with the fundraising campaign "Breathe Again". The action was a big success as the European business community – including EZLand – were determined to join hands with Vietnam to overcome the pandemic.
The conference on October 1 offers a unique opportunity for the authorities of Binh Duong Province to listen to foreign investors sharing their difficulties and suggested solutions to improve the current situation in times of social crisis due to COVID-19 related environment and regulations in Vietnam.
Speaking at the conference, Mr. Olivier Dung Do Ngoc – CEO of EZLand – analysed the impacts of the outbreak on overall business, manufacturing activities and society. As an investor and a real estate developer focusing on the affordable and mid-end segment, he emphasised the rapid urbanisation and ease of access from Ho Chi Minh as two key factors for real estate development in Binh Duong. EZLand also identified the province as one of the highest potential growth areas outside of Ho Chi Minh City. However, this fourth COVID-19 wave has caused foreign investors two specific challenges.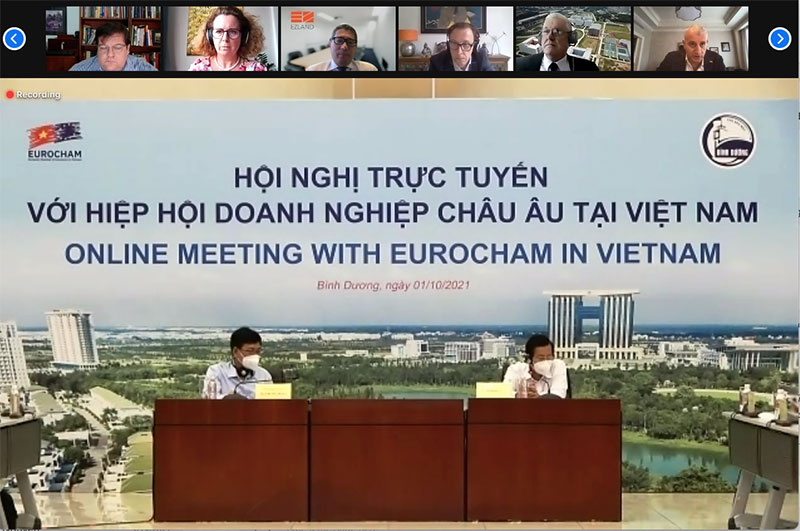 First, he believes that a continued and fruitful collaboration between the government and the private is key to the success and ability to implement projects. According to Mr. Olivier, the idea of an "e-government" model can help governmental offices to still operate without being rely on in-person meetings. Therefore, the private sector would less suffer from pandemic related delays and procedural freezes.
Second, Mr. Olivier stated that Binh Duong can take advantage of learning from Ho Chi Minh City COVID-19 regulations. Instead of going on a complete lockdown, the idea of a "travel corridor" between the provinces in Southern economic hub ensures both safety and making use of existing inter-connectivity infrastructure. This would help people seamlessly travel without encountering too many administrative obstacles or barriers.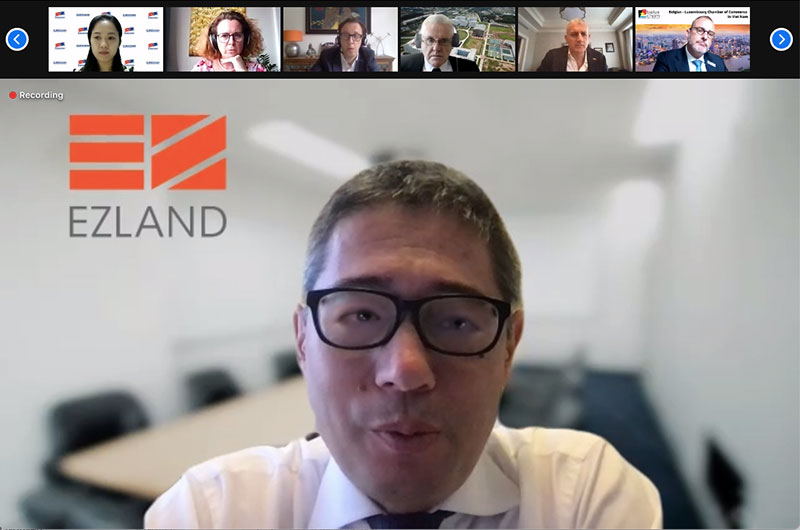 To conclude, Mr. Olivier remained very optimistic about the high potential and resilience of Binh Duong's economy as well as its real estate market. Along with the development of many world-class industrial zones, investments in infrastructure, residential housing and communities will create something of a unique value proposition for Binh Dương in a near future.