EZLAND CO-SPONSORED TWO PATIENT MONITORS FOR FRONTLINE HOSPITALS
"On 1 September 2021, thanks to EuroCham Vietnam's "Breathe Again" campaign, EZLAND and BIO proudly sponsored 2 patient monitors for COVID-19 patient treatment to Becamex Binh Duong Hospital. This timely and meaningful donation from two organisations in the European business community shows their social responsibility and support the frontliners in the fourth COVID-19 outbreak in Vietnam."
During the serious outbreak of COVID-19 in many Vietnamese regions, on 17 August 2021, The European Chamber of Commerce in Vietnam (EuroCham Vietnam) had officially launched "Breathe Again" Campaign to call for donations from the European community in Vietnam. All funds donated will be used to purchase medical devices and equipment for the most-needed frontline hospitals. After 15 days, the campaign has received support from many Vietnamese and international individuals and organisations, gained a good influence in society.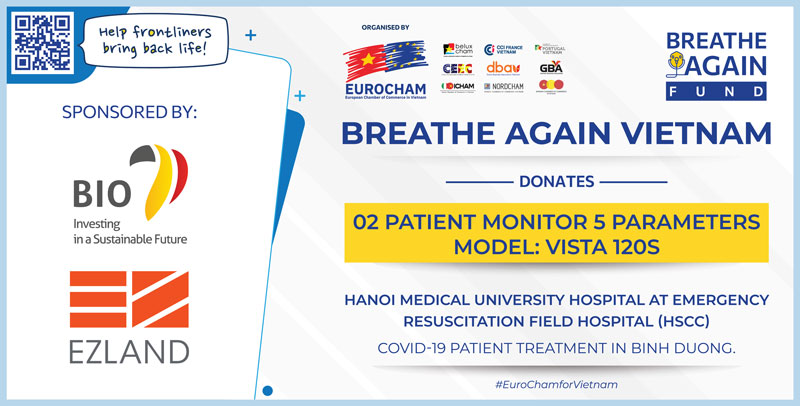 On 1 September 2021, 2 patient monitors 5 parameters model: Vista 120S were given for COVID-19 patient treatment at Becamex Binh Duong Hospital. This meaningful donation is proudly from EZLAND – a Luxembourish real estate developer and BIO – a Belgian investment company for developing countries. The action shows EZLand's effort in social responsibility and determination to support frontline doctors and healthcare system in order to reduce fatal loss in the fourth COVID-19 outbreak in Vietnam. This is also one CSR milestone in 2021 journey of EZLand to become a sustainable-driven busisness, aimed for a comprehensive economic and social development.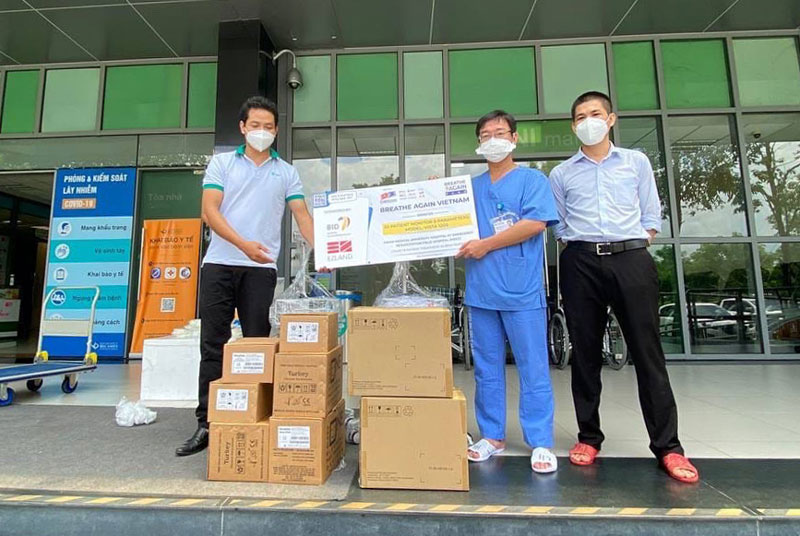 Started from 17/08, as of today 01/09, the fund has collected VND 3,021,286,904 and still counting. EuroCham has dispatched VND 514,000,000 to frontline hospitals and keeps on purchasing more medical equipment. Meanwhile, EuroCham will also update purchases and handover via the Fund's communication channels.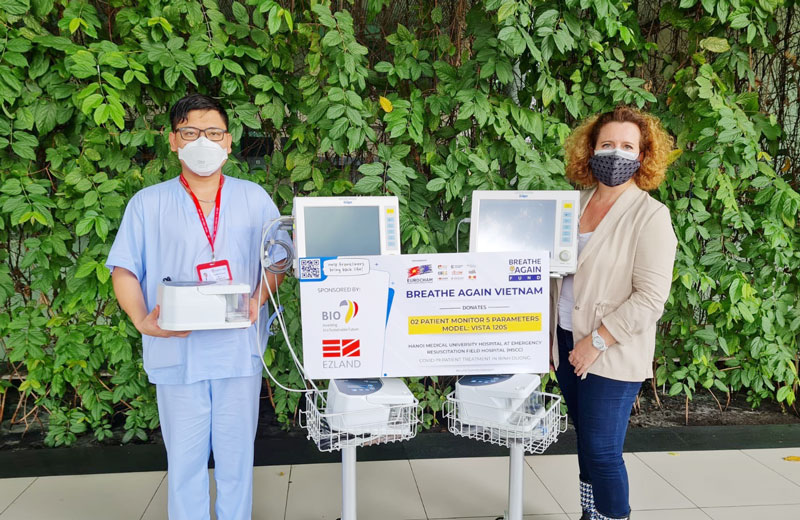 To know more about the Fund please visit: www.breatheagain.fund. We are grateful for all donations. May you be safe and strong to enter the new normal life.
#EZL #EZLand #ESG #thisisurgent #forvietnam #fightcovid19