EZLAND ACHIEVED POSITIVE RESULT IN GRESB REAL ESTATE ASSESSMENT BENCHMARK 2020
As a sustainable real estate developer, EZLand has integrated ESG in many business activities since establishment. In 2020, EZLand is proud to be the first Vietnam-based developer to achieve a total score of 71/100 in the GRESB Real Estate Assessment. In which, the score of Environment - Society – Governance are respecttively 30/51 - 23/26 - 18/24 exceeding the benchmark average of this year.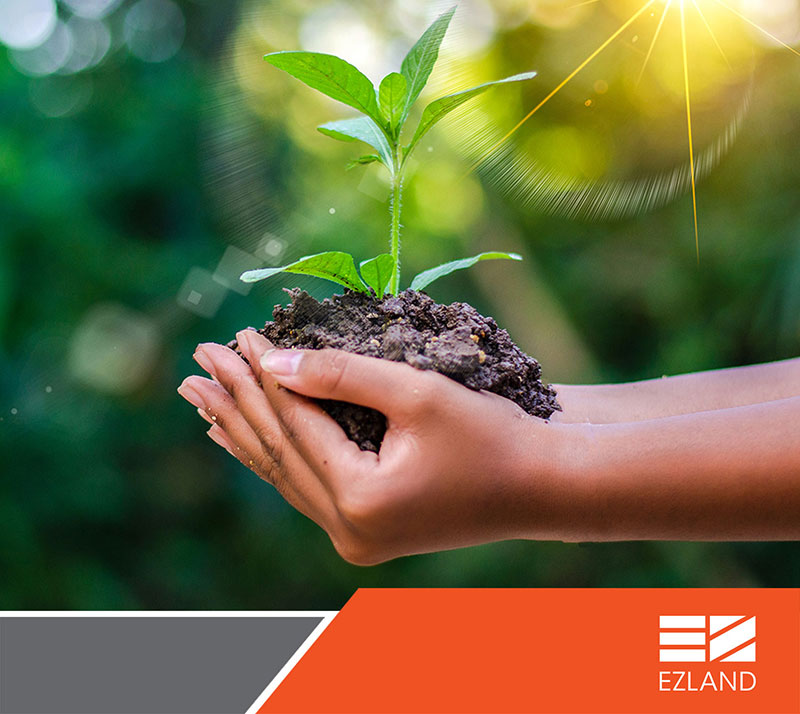 EZLand ranks #2 out of 6 businesses within Asia | Residential: Multi-family | Non-listed with Opportunistic strategy. Some other positive rankings include:
#8 out of 12 in GRESB Score within Residential/Asia
#7 out of 12 in the Development score within Residential/Asia
In which, the aspects that score the most are:
100 points in Policies
92.7 points in Stakeholder Engagement
91.7 points in ESG Requirements
92.3 points in Building Certifications
In addition, EZLand is proud to award the Green Star with the scores above average:
Management - 24/30 points: Policies (4.5/4.02 points) and Stakeholder Engagement (9.27/7.76 points).
Development - 47/70 points: ESG Requirements (11/9.28 points), Materials (4/2 points), Building Certifications (12/6 points) and Stakeholder Engagement (Development) ( 13/9.76 points).
* Management component: strategy and leadership management, policies and processes, risk management and stakeholder engagement approach.
** Performance: level of energy efficiency in the business's asset portfolio performance.
*** Development: efforts in addressing ESG issues in design, construction and renovation of buildings.
This achievement comes from EZLand's relentless efforts towards three goals. First, protecting the Environment (E) by greening the entire portfolio with EDGE Green Building certification and a vision of sustainable development with breakthroughs towards leading Vietnam mid-range real estate market in Vietnam. Second, committing to Social responsibility (S) through the Corporate Citizenship strategy and many activities supporting the communities. Finally, promoting Governance (G) through Human Resources development policies and three operating principles of Integrity - Transparency - Equality.
EZLand will put more efforts in improving ESG performance in 2021 for a better score in the next GRESB Real Estate Assessment. Specifically for Environment (E), EZLand will strengthen the cooperation with organisations such as LIN, CHANGE ... to build an energy-efficient working environment, improve 3 categories - Waste Management, Water Use and Energy Consumption. Regarding Governance (G), more attention should be paid to Reporting, Risk Management and Leadership. In this respect, EZLand has implemented and applied the OKR goal-setting methodology - expected to start from 1 January 2021. These specific actions will help EZLand identify categories that need improvement as well as stay focused on the initial sustainable strategy.