EZ LAND - 5 YEARS OF BUILDING & SHARING
December 26th, 2019, EZ Land's development team had a charity trip to Phat Minh Pagoda (Chau Thanh District, Ben Tre Province).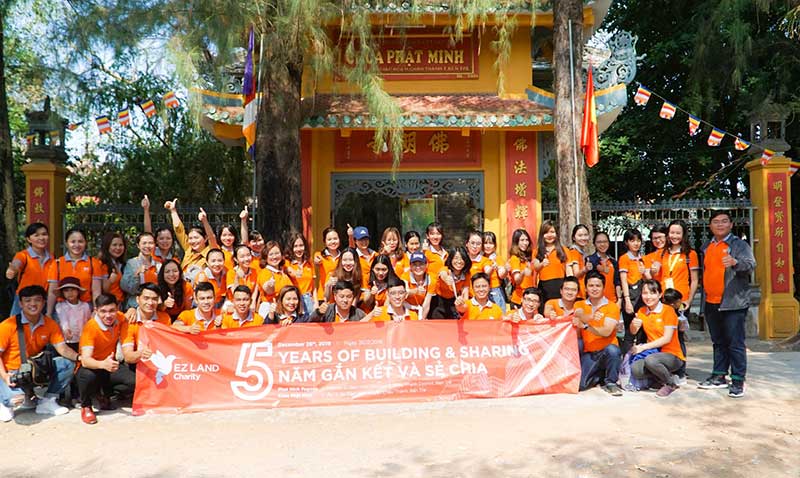 With the slogan "5 years of Building and Sharing", representatives of EZ Land Vietnam have awarded more than 100 gifts to poor children to contribute to a joyful New Year. This is also an annual charity activity of EZ Land in order to fulfill the corporate social responsibility and create conditions for employees to understand and contribute positively to the community.
Currently, Phat Minh Pagoda is nurturing nearly 90 orphans and disadvantaged children in the locality. Here, they were personally nurtured and cared for by the Buddhist nun, along with the kindness of the sponsors both at home and abroad. Along with that, EZ Land will continue to organize more volunteer activities in the coming time to join hands with the community in building a better Vietnam in the future.
There are some photos of our charity trip as below.