ENSURE A SUSTAINABLE JOURNEY TO COME WITH TAM VIET SCHOLARSHIP
"At the event of The end of 1st Semester 2020-2021 reunion organised by HPDF in 14 March, EZLand awarded a part of Tam Viet Scholarship to Student Nguyen Thi Kieu Trinh."
In 14 March, HCMC Peace and Development Foundation (HPDF) organised The end of 1st Semester 2020-2021 at CEFALT Center. Within the scholarship program of Tam Viet and Orange Initiative (OI), this event allows sponsors to meet the disadvantaged students and awards them with meaningful scholarships.
At the event, EZLand was proud to award a part of Tam Viet Scholarship of the 2020-2021 academic year to Nguyen Thi Kieu Trinh – 3rd year student of University of Architecture HCMC. Accompanying EZLand as sponsors are prestigious companies – the Consular Club, Dragon Capital and Shiseido.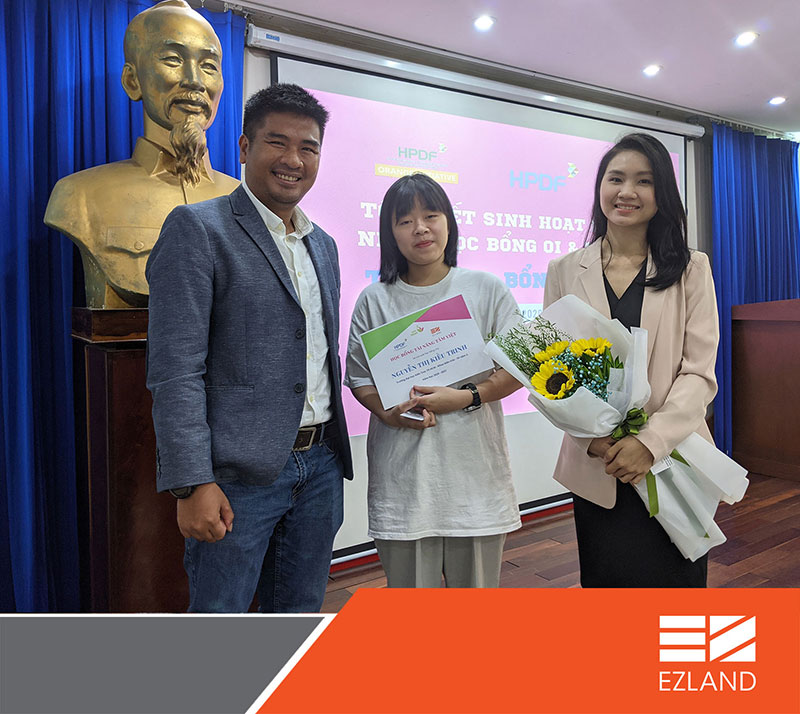 Besides Madame Ninh – President of HPDF and former Vietnamese Ambassador to EU, the event also welcomed Guest speaker Doan Ngoc Hoai Phong - from Saigon Agricultural Corporation and Strategic Advisor to Tri Luat Software Company. Being a Person with Disabilities (PWD) who had overcome difficulties and now succeeds, he has encouraged students to study hard to develop their talents, will and dedication to society after graduation.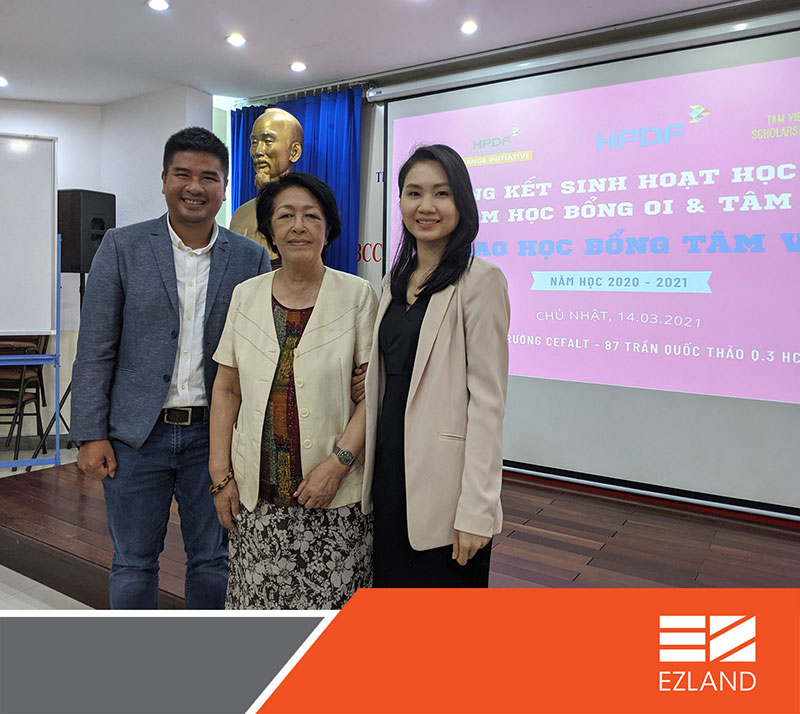 Through this event, EZLand wants to help disadvantaged students complete the education. We believe knowledge is the best asset for them to have a good career and a better life. This is also one of our targets to purse the Corporate Citizenship strategy, in which a business will contribute to develop social activities for a more progressive and equal Vietnam.