A DEVELOPER ON SUSTAINABLE INFRASTRUCTURE – URBAN FLOODING
"Every year, Ho Chi Minh City faces deep flooding caused by heavy rains and high tides. Being joked by Saigonese as "Saigon in flood season" , urban flooding not only affects people's daily life but also causes damages to houses and properties.
Opening the series "A Developer on Sustainable Infrastructure" by Sustainable Vietnam, Ms. Hien Vuong - Sustainability Manager of EZLand Vietnam – applied her expertise to analyse the causes of prolonged severe flooding in Ho Chi Minh City. Based on that, from the perspective of an architect, she suggests some solutions that we – as the city residents – can do to alleviate this problem. Please stay tuned!"
Two months after moving back to Vietnam with my husband, the rainy season hit.
I had forgotten this part of living in Vietnam and we decided to venture out while it was pouring and immediately found the street that we take every day was now a knee-deep river.
Our bike almost died that night.
If you are a long-term resident of Ho Chi Minh City, you probably know this scenario all too well.
Where can the water go?
Every year from May until October, the streets in areas such as Thao Dien or Nguyen Huu Canh become rivers, sometimes waist or neck-high.
Invariably, there will be many comments and questions on the effectiveness of that water pump that has cost the city millions of dollars.
But no water pump can help if the city continues with its current rate of becoming impervious: the water has nowhere to go.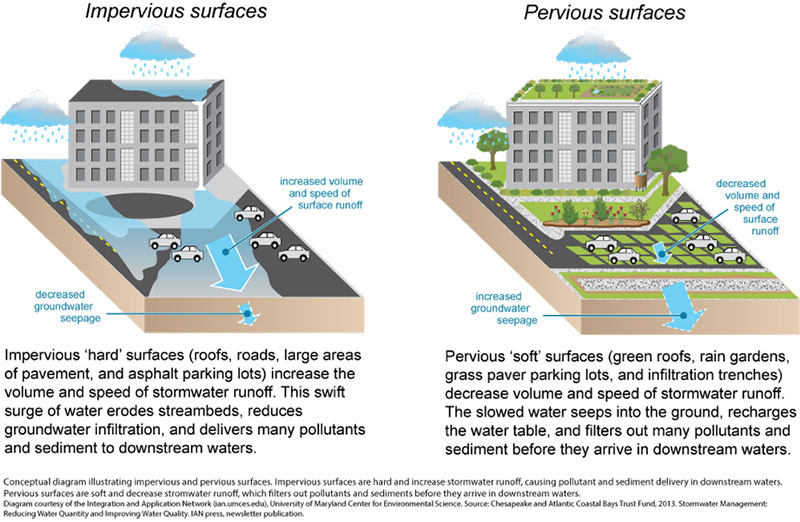 Unlike other western cities, Ho Chi Minh City does not separate its waste-water and storm-water systems. As the city continues to fill the existing natural drainage system of water (channels, small rivers, ponds, and lakes) for the latest developments, the rainwater cannot find a natural way to seep into the ground and consequently overwhelms the city's drainage system.
Without flood zone or wetland area being marked to be parks and city gardens, new developments have been popping up next to the river.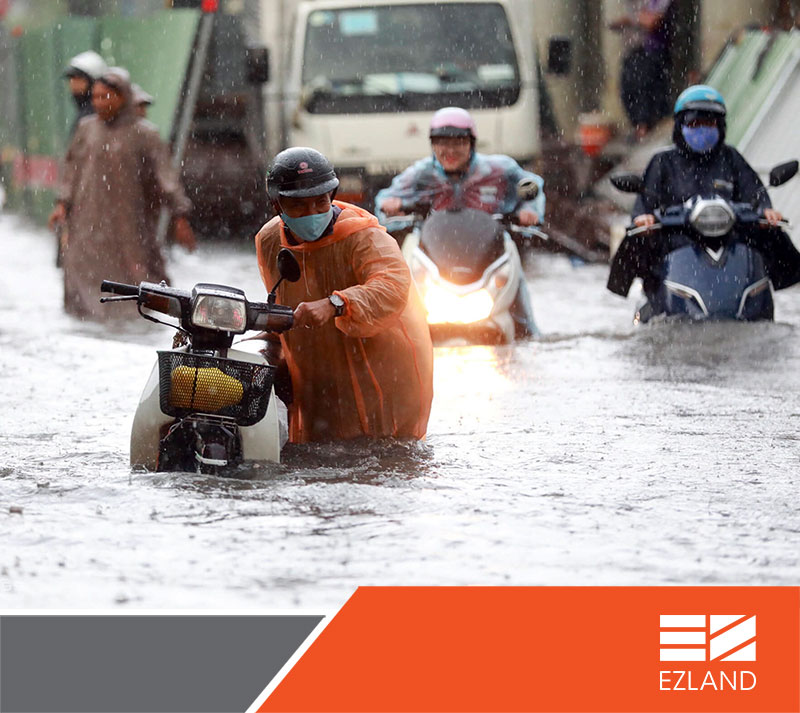 Concrete banks are replacing all the natural banks and riparian zones – preventing the river water to rise to a natural buffer zone before it hits the streets or the house.
As such and with climate change, the rain has been becoming bigger every year and the flood deeper.
How can you, as house owner, help alleviate this problem?
If you have the choice:
Consider the use of grass block pavers, gravels, decomposed granite, and natural grass for your yard and parking area, and

Don't pour concrete or tiling by default.

Let the water seep through and recharge your city's water table.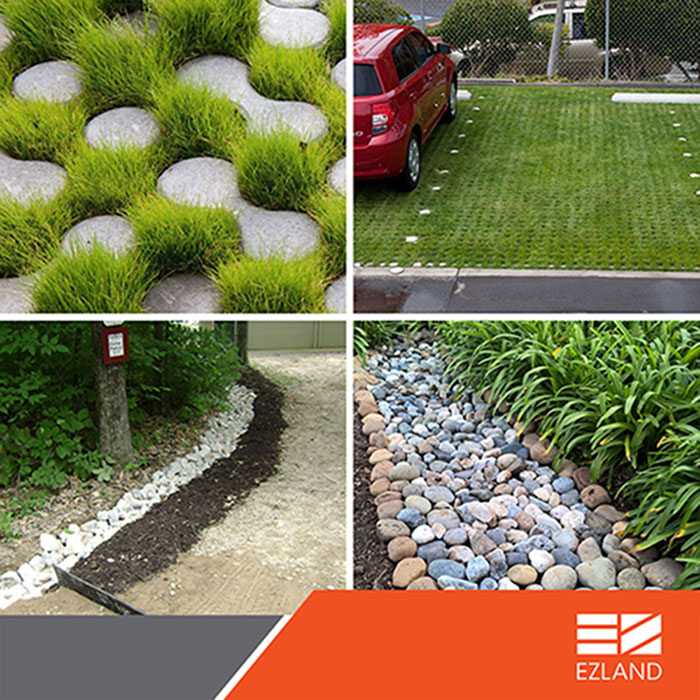 If you are looking to buy an apartment, pick projects that employ permeable pavers, green spaces that are not built on a basement, and landscapes that feature retention basins and bioswales. If every developer and home owner in the city are required to do this, we will have a very different stormwater situation in Saigon as it will become a true sponge city!
What else do you think should be added to the list?
Keep posted for the series on A Developer on Sustainable Infrastructure – next up – Outdoor Air Quality.
Source: http://sustainablevietnam.com/2021/05/20/a-developer-on-sustainable-infrastructure-urban-flooding/