EZLAND STEPS UP FOR THE AUTISM IN "THE STEPS CHALLENGE 2021"
"In the second Steps Challenge event of Saigon Children's Charity, EZLand Vietnam is proud to be this year's Winner with 14,868,938 steps counted from 69 members."
Continuing our enthusiasm from last year's The Virtual Steps Challenge, this time, we successfully overcame the toughest opponents and reached to Top 1 position. After a month accepting this Challenge, EZLand recorded 14,868,938 steps, equivalent to VND 8,970,000 for every sign-up and another VND 23,500,000 further supported by the Board of Directors. All will be directly contributed to saigonchildren's community support programs.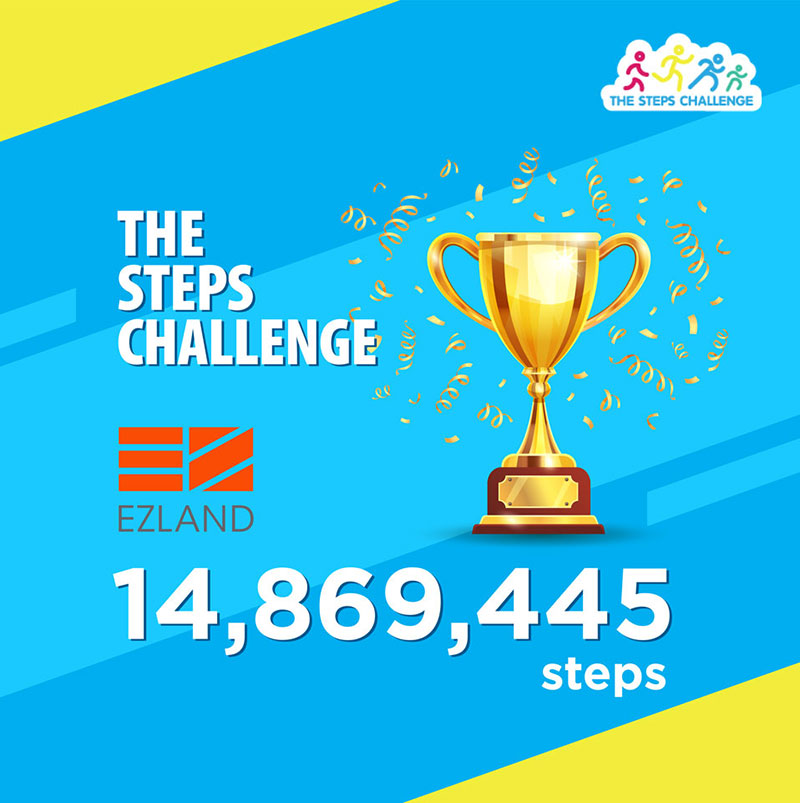 With this year's key message "Step Up for Autism", the event had attracted more than 1,100 participants with four challenges: 50,000 – 100,000 – 200,000 and 300,000 steps in 30 days. Through this walking challenge, the event aims to spread the importance of early intervention for children with autism in the long-term, helping them develop potentials more completely and integrate into the society. Autism is just a congenital mental impairment, not an illness and should be properly understood to let the autistic children not feel left behind.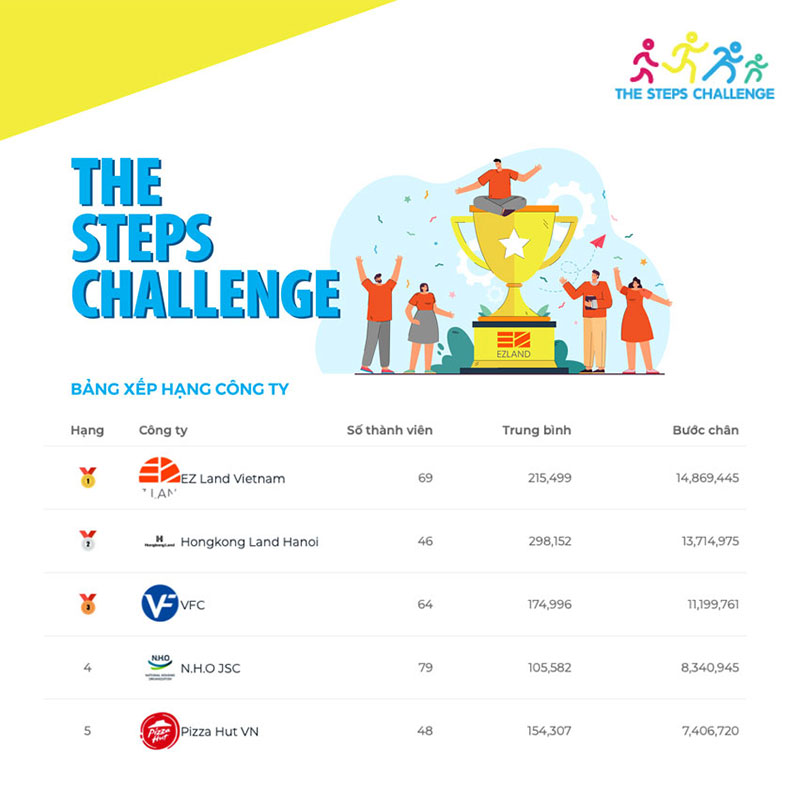 No kids left behind – EZLand believes that every step today can contribute to removing the barriers for the autism. From that, helping all children access to quality education and become good Vietnamese citizens in the future.