A DEVELOPER ON SUSTAINABLE INFRASTRUCTURE – CONNECTING DESIGN, CONSTRUCTION & SUSTAINABILITY
"Sustainable Vietnam is a blog where contributors explore trailblazers, approaches and doers to Sustainability, Partnerships and Impact in Vietnam. Inspired to make a difference, Sustainable Vietnam gathers professionals with diverse backgrounds working on sustainability from all sectors. Thanks to Sustainable Vietnam, Ms. Hien Vuong – Sustainable Manager of EZLand and Co-Chair of the ESG Committee of AmCham Vietnam – will be writing a series of articles on the connection of design, the construction of your house and the sustainability of infrastructure and climate change. She will also give her 'architect's' solution for environmental concerns in Ho Chi Minh City."
For the past 12 months, Vietnam has been in the forefront in tackling the COVID-19 pandemic, it has had to handle the consequences of environmental emergencies.
Last year, the country was also hard hit with disasters upon disasters. Earlier in 2020, the Mekong Delta suffered severe drought and salinization.
In the fall 2020, the central part was hit by hurricanes much earlier than expected and the flood level and soil erosion were unprecedented.
For the whole year, the country seemed boiling as the death toll was high and the economic damage unimaginable.
Yet, everyone also knows that next year can only be worse.
With climate change and deforestation, Vietnam's Mekong Delta will continue to be salinized, its rice fields shrinking, The Central Vietnam will continue to get hit by bigger hurricanes, more loss of lives and livelihoods expected. The Vietnamese news is already full of articles reporting on the urgency of providing the much-needed assistance to those affected…
But where is the long-term solution to these problems?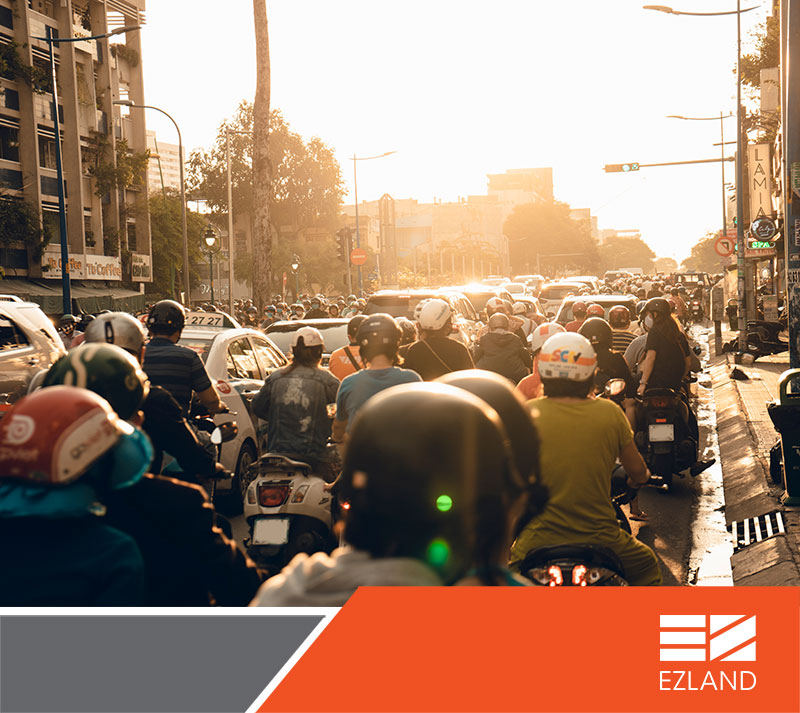 Constructing a Sustainable Future
There is an undeniable correlation between Vietnam's ongoing exploding economy and the environmental consequences. Climate change is primarily caused by greenhouse gases and CO2 is a major culprit.
As an architect and a developer, I look at the construction industry's contribution of 39% of all carbon emissions in the world and understand that we have much responsibility in this.
If you have lived in Vietnam for the past 10 years, you will notice that the skyline is ever growing and small vacation towns are now teeming with high-rises of condominiums.
Whatever we are building in our cities, it is contributing directly to the floods, tropical storms, and drought that the country is experiencing.
Without proper planning and consideration, the construction activities also contribute to many of the urban pollution that our city dwellers are enduring: urban flood, heat island, noise pollution, bad air quality inside and outside the house, etc.
Sustainable development must become a requirement if we do not seek to further damage our livelihood and poison our living environment.

Focus Areas
For the purpose of focus, I will be writing about three areas that have caused concern in Ho Chi Minh City.
The three environmental focus areas that we experience in this city are:
urban flooding;
outdoor air quality; and
loss of green space
Keep posted for the series on A Developer on Sustainable Infrastructure – next up – Urban Flooding.
Source: http://sustainablevietnam.com/2021/05/17/a-developer-on-sustainable-infrastructure-connecting-design-construction-sustainability/